Howard and Michele Hall take several diving expeditions each year.  Generally these trips are used to capture stock motion picture footage and still images.  Often space is available on these trips and we encourage our friends and visitors to our website to come along.
Expeditions for 2017 – Want to go?
Currently, there's one expedition that we'll be on this year that has room for additional divers.  We're not acting as trip leaders on this trip, but will be on board shooting our digital cinema camera and still images.
Banda Sea and Forgotten Islands December 8 – 19, 2017   There are still a few spaces left!
We are heading back to Indonesia!  After a wonderful trip aboard the spectacular KM Blue Manta to dive Raja Ampat and to see the total solar eclipse of 2016, we have decided to join the boat for an even more ambitious expedition.  This time we will be traveling to the seldom dived areas of the Forgotten Islands and Banda Sea.  For more information on the 148-foot Blue Manta click:
Once again, Richard Woulfe is handling the logistics.  While he's contacting his clients, we offered to help pass along the word about the trip.
Trip dates are December 8 – 19, 2017
We'll be traveling through and diving in areas that are mostly new to us, the main focus being in the Forgotten Islands / Banda Sea.  The trip will begin at the island of Saumlaki, travel through the Forgotten islands, across the Banda Sea including Ring of Fire, up to the exotic and enchanting islands of Raja Ampat and Misool, and will finish in Sorong.
Here's a link to Blue Manta's Banda Sea promo video, which was just released on May 6.  Of course, there are no guarantees about the hammerheads, but we can hope!
Richard tells us:
– For now, single occupancy cabins cannot be offered.  As we get closer to sailing, this request might be accommodated.
– While booking this charter, Richard explained to White Manta's owner the interest in seeing the schooling hammerhead sharks that the Forgotten Islands are known for.  The conclusion is that we will spend at least 3 days (weather and conditions permitting) in the area where we have the best chance for diving with the schooling Hammerheads and other pelagics.
– This attempt to dive in the areas with the hammerheads might result in some days during the charter with 4 or 5 dives, and others with just 1 or none if we have to travel.
To book this trip contact Richard at:  richtravelsnow@gmail.com
More information about the trip is below.  We hope you're able to join the trip – let us know if you sign up!
Following is the information Richard is sending out about the trip: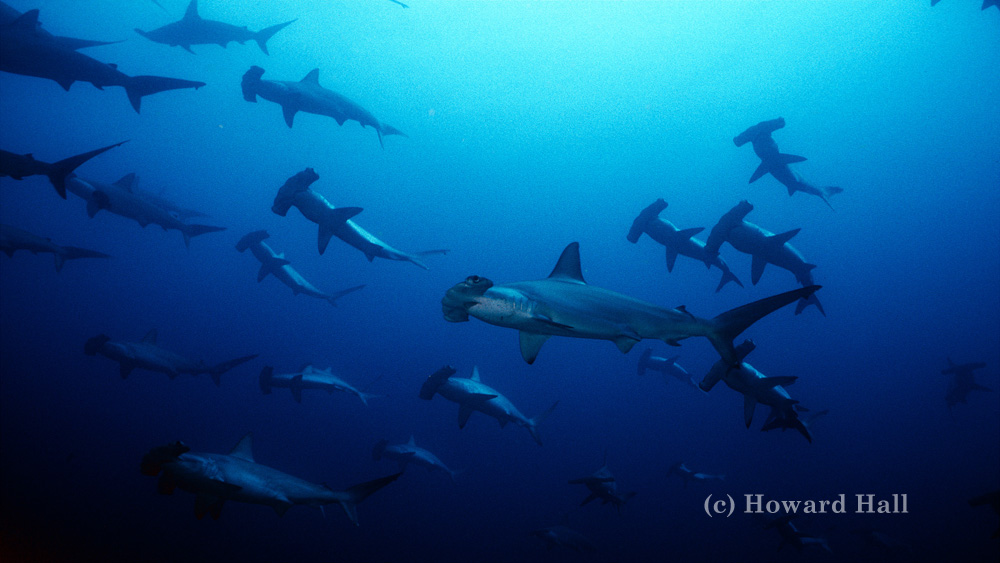 Trip details, aboard the KM Blue Manta: 8th – 19th December 2017
·        Destination: Saumlaki-Ring-Raja Ampat, Indonesia
·        Duration & Dives; 12 days / 11nights, approximate 35 dives
·        Start: Saumlaki (SXK), Finish; Sorong (SOQ) West Papua
·         This is a 12 day, 11 nights & approximate 35-dive safari sailing from Saumlaki and the Forgotten island, across the Banda Sea including Ring of Fire, up to the exotic and enchanting islands of Raja Ampat & Misool finishing in Sorong.
·    The Itinerary with our Cruise Leader in the run-up to the trip will be tailored our own requirements, subject to availability.
·     Trip price; USD$6,050/ pax.
·     Marine Park & Harbour fee; USD$250/ pax.
 Guadalupe Island Great White Shark Expedition   October 10-15, 2018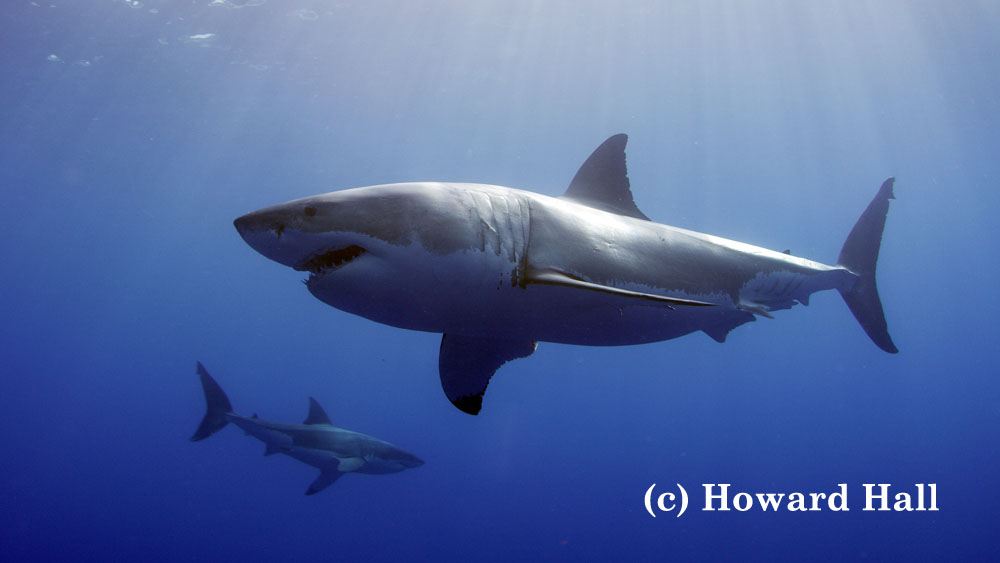 We have been selected to be the 2018 Special Guests aboard the 147′ Nautilus Belle Amie for the
Historical Diving Society's
White Shark Benefit Charter to Guadalupe Island.  All proceeds are donated to the
HDS
.
October 10-15, 2018 (Open to All)
We'll meet in San Diego, then head across the border to Ensenada on a chartered bus.  It's about a 20 hour voyage from Ensenada to Guadalupe Island, a protected Mexico Biosphere Reserve.  We'll be cage diving (5 cages; 3 submersible cages lowered to 30′) using surface supplied air, so you only need to bring your mask and a wetsuit.  The Nautilus Belle Amie is a first class charter dive boat.  Here is a link to the ship:  
www.nautilusbelleamie.com
Ed Stetson will he handling all the reservations.  If you would like to join us on the trip or would like more information, please contact Ed:  
Ed@StetsonDiving.com
  A $1000 deposit is required to confirm all reservations.  Cabin selections will be on a first come, first serve basis when people sign up, so make your reservations early.